Canyon Adventures
- Canyoning Lake Garda
For more than 25  years now we have been the leading canyoneering company on Lake Garda.Our hearts still beat faster when we remember how it all began…
We started descending canyons for fun, then it became a passion and finally in 1993 we build up the first canyoneering company on Lake Garda and in Italy. Since then, sharing our adventures with others has become our job. We have discovered and fitted out most of the canyon around Lake Garda and in the Ledro Valley.
20 years have now passed, other outdoor activities like climbing, via ferrata, caving and fun kayaking have been added to our program, but the original spirit has not changed.
Our program and our ideas are continously evolving thanks to a good team working for us for many years now. This good collaboration and the passion for what we are all doing are the driving forces behind our projects and give them the special energy you can feel when you join us.
Come and understand our maxim "This is life"
We are not just guiding people through the fascinating canyons around Lake Garda, up along the famous rock walls around Arco, down the rivers of our region. We try to give everyone his little great adventure, taking you to your limits and bringing a smile onto your faces. We take you back to your childhood, when everything was new and fascinating. You learn about a new world and discover new feelings, with a little fear but a great curiosity.
But most of all, we do think, that only if you love what you are doing and the places where you are doing it, and have the passion to share all this with many different people every day, a job like ours can be done happily for many years.
We believe that all this makes us different from all those who have tried to copy us in the past years, without really understanding what makes us special.
Special thanks to all our guides and our team and to all you who make this possible for us every day.
Sylvia, Marisol, Veronica, Simone, Patrick, Tadei, Jordi, Alex, Alessio, Sandra Paolo, Lorenzo, Michele, Diego and the whole staff from Canyon Adventures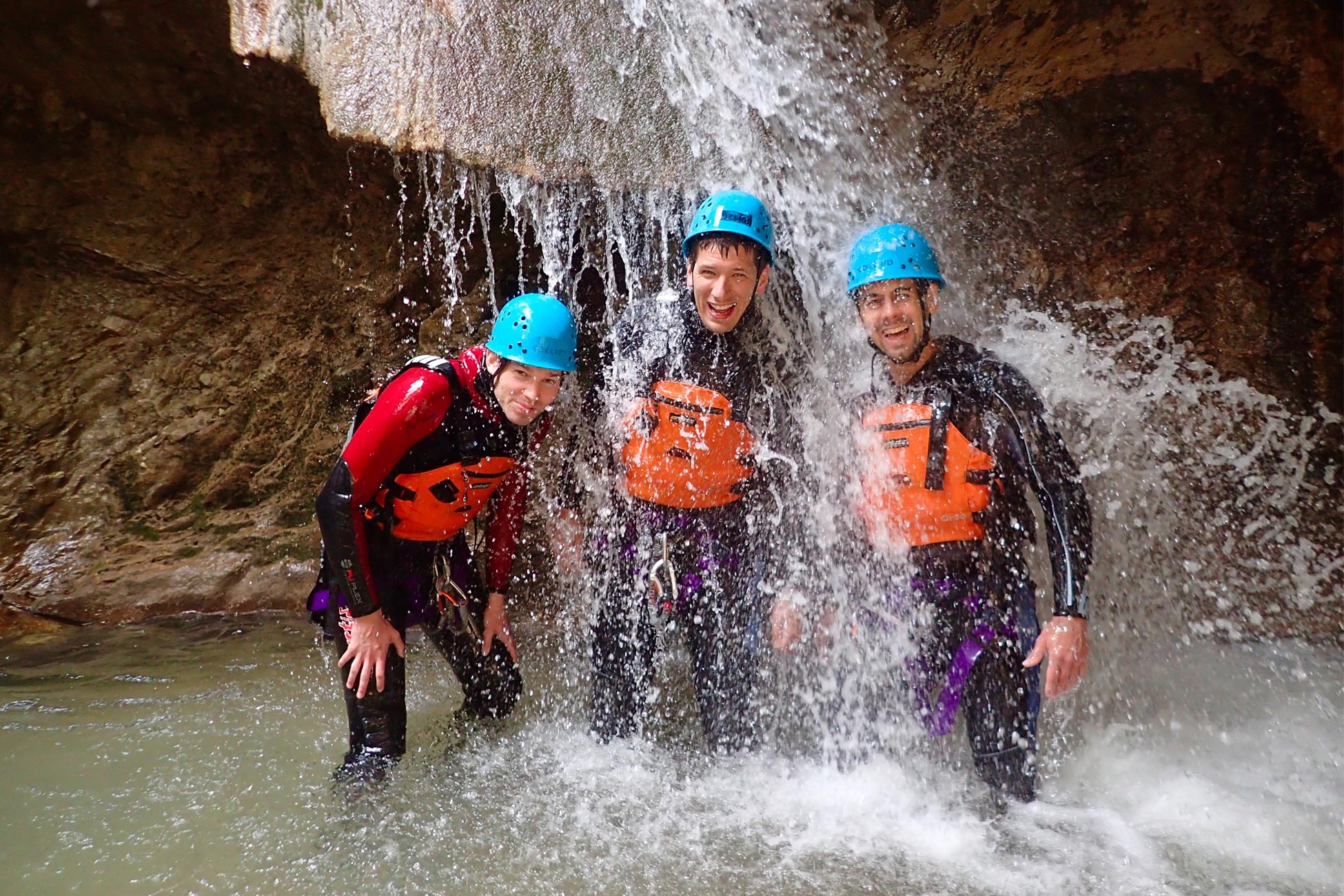 Discover all our outdoor activities on Lake Garda
We run daily guided excursions for canyoning, bellyak, fun kayak, via ferrata and climbing courses.
Different tours availalbe for all levels, full equipment included. No experience needed. Starting times both morning and afternoon.